GARNET VALLEY GHERKINS PICKLEBALL CLUB, ASSOC.
This is a fun way to find people to play with during the summer. Winning does not equal prizes playing the most matches will get you the first place prize.
Register, then look for other registered players, select a partner and opponents and contact them to see if you can arrange a place and time to play.
You do not need a partner to join the ladder.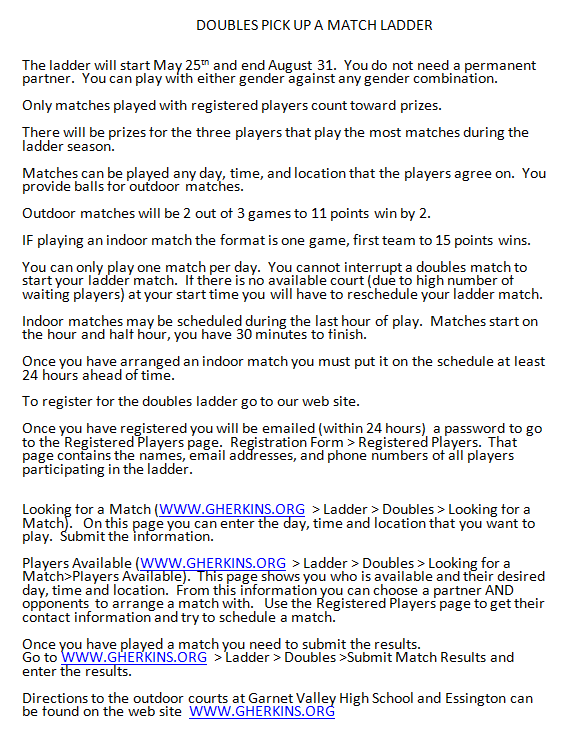 If you want to see your info after submitting it, you will have to refresh your screen (click the refresh symbol, the partial circle with an arrow on it) or close and open the website.
If you have trouble with registration send an email to: gvgpickleball@gmail.com